Part 6
Directions: Read the texts that follow. A word, phrase, or sentence is missing in parts of each text.
Four answer choices for each question are given below the text, Select the best answer to complete the text. Then mark the letter (A), (B), (C), or (D) on your answer sheet.
Questions 131-134 refer to the following article.
TOKYO (2 June}—Toda Entertainment announced this morning that it will be revealing its latest video game later this week. A preview of the game 131——- a presentation from the developers will be  broadcast on the company's Web site on Friday at 4:00 p.m. Japan Standard Time. Until now, no details have been revealed about the game. Many consumers are already  132—–  that it will be a sequel to the company's popular Todashi Adventure series. The first game in that series, released two years ago, was a 133——- success for the company, selling over 400,000 copies in Japan. 134——-
131.
(A) but
(B) even though
(C) how
(D) as well as
132.
(A) confirming
(B) speculating
(C) requesting
(D) analyzing
133.
(A) remarkable
(B) remarkably
(C) remarking
(D) remark
134.
(A) The company was not able to meet this goal.
(B) Toda Entertainment will announce its new CEO next week.
(C) Its worldwide sales were double that number.
(D) Consumers can now purchase it for the first time.
Questions 135-138 refer to the following leiter.
July 11
Dear Mr. Wong:
It was good to speak with you today about the opening in the accounts receivable department at Riedeberg Realty. 135—— . My prior experience has prepared me particularly well for this 136——- .
Strong writing skills, assertiveness, and accuracy 137—– in my last two jobs. I am also able to work effectively with coworkers, especially in a fast-paced environment.
I appreciate the time you took to  138—–  me. I look forward to hearing from you when you make your final hiring decision.
Sincerely,
Jon Troughman
135.
(A) The job seems like an ideal match for my skills and interests.
(B) The company had an outstanding reputation nationally.
(C) Note that I have applied for a number of other jobs as well.
(D) Please contact me to discuss additional scheduling options.
136.
(A) event
(B) incident
(C) position
(D) exception
137.
(A) all requiring
(B) had all required
(C) all requirements
(D) were all required
138.
(A) train
(B) recommend
(C) entertain
(D) interview
Questions 139-142 refer to the following Web page.
Protection & Conservation
The Gamer Museum of Art (GMA) ensures the preservation of its collection by carefully 139—— the lighting of its galleries. Certain artifacts – many of which are thousands of years old – are partlcularly sensitive to light. 140—–, the museum does not showcase any of its pieces in areas with windows.
Nor does it keep artwork in areas with certain kinds of  141——- potentially harmful bulbs.  142——- . By taking such measures, the GMA hopes that its collection will be enjoyed for generations to come.
139.
(A) monitoring
(B) acquiring
(C) performing
(D) guarding
140.
(A) After ail
(B) For instance
(C) On the contrary
(D) For this reason
141.
(A) bright
(B) brightly
(C) brighten
(D) brightness
142.
(A) Therefore, the museum will place some of its older pieces on loan.
(B) Also, flash photography is not permitted.
(C) Only a few staff members possess these special skills.
(D) Unfortunately, it can be difficult to determine an object's age.
Questions 143-146 refer to the following e-mail.
To: All Managers
From: Bert Pizarro
Date: October 10
Subject: Staff banquet
Dear Managers,
December is quickly approaching, and the Human Resources team is working out the details for this year's staff banquet. As you know, this 143——  event is an opportunity for us to thank our entire staff for their service and to reflect on the past twelve months. In addition, it will provide everyone with the opportunity 144—–  time with their colleagues in a relaxed social setting.
We know that the distance to last year's banquet in Riverdale made it difficult for several employees to attend the event. To make it easier for everyone to participate in this celebration, we are looking
For a 145—— that is closer to our office building. 146——
We plan to send out further details soon.
Kind regards,
Bert Pizarro
Human Resources Manager
143.
(A) initial
(B) annual
(C) favoring
(D) hiring
144.
(A) to spend
(B) having spent
(C) spending
(D) will spend
145.
(A) result
(B) transport
(C) capacity
(D) venue
146.
(A) Driving directions are attached.
(B) We apologize for the confusion.
(C) Please reply with any suggestions.
(D) Remember to confirm your attendance.
Đáp án
101.D

102.B

103.B

104.B

105.C

106.A

107.B

108.D

109.D

110.C

111.C

112.A

113.C

114.B

115.D

116.A

117.C

118.C

119.D

120.A

121.C

122.B

123.A

124.A

125.D

126.A

127.C

128.B

129.C

130.A

131.D

132.B

133.A

134.C

135.A

136.C

137.D

138.D

139.A

140.D

141.A

142.B

143.B

144.A

145.D

146.C
Xem bài học chi tiết tại: https://hochay.com/luyen-thi-toeic/sach-luyen-thi-ets-toeic-2020-test-7-reading-phan-1-hoc-hay-424.html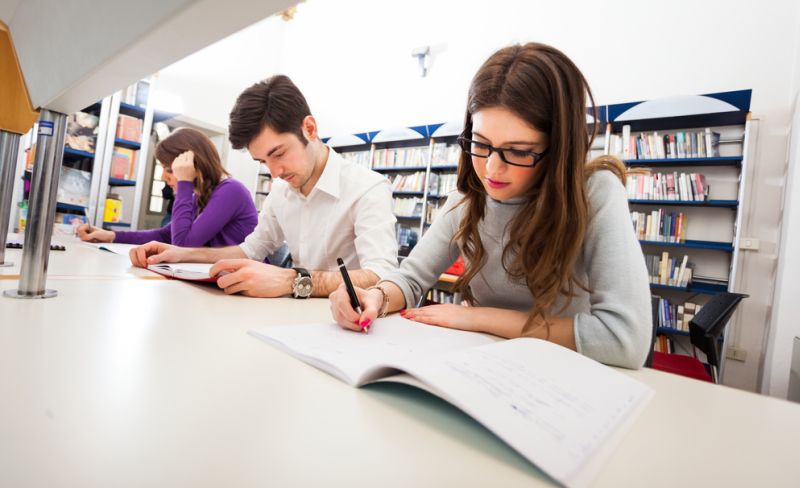 #hochay #hoctienganh #hocanhvanonline #luyenthitienganh #hocgioitienganh #apphoctienganh #webhoctienganh #detienganhonline #nguphaptienganh #nguphapIELTS #GrammarforIELTS #grammarIELTSforwriting